Types of Face Serums and Ingredients
Types of face serums and ingredients
When it comes to choosing a skin serum, it's important to recognize there are different types of serums, as well as specific ingredients to look for based on your goals.
In general, face serums fall into the following categories:
anti-aging serums
skin-brightening serums
hydrating serums
free-radical fighting serums
acne-prone and sensitive skin serums
reparative/texture improvement serums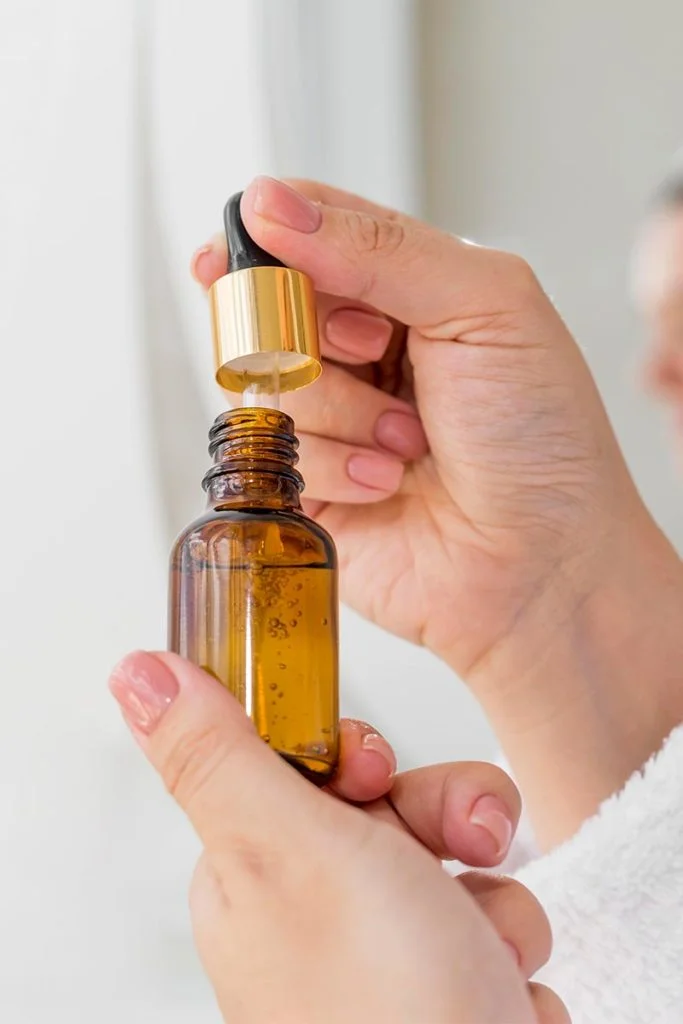 Anti-aging serums
Anti-aging regimens encourage skin renewal and collagen production. According to Palm, this type of serum often includes retinol or bakuchiol, or both.
Skin-brightening serums
Skin-brightening serums are often chock-full of antioxidants and pigment-fighting ingredients to improve skin tone.
"Key ingredients might include things such as vitamin C, glycolic acid, kojic acid, ferulic acid, mushroom extract, licorice root, or lactic acid, among others,".
Hydrating serums
Hydrating serums contain hyaluronic acid, a molecule that physically binds water in the skin to make it look fresh, plump, and younger.
"Kids make lots of hyaluronic acid, and it's attached to their collagen, but as we age, we lose collagen and lose the attached acid," explained Shainhouse.
Topical serums with hyaluronic acid can temporarily bind water in the superficial layers of the skin, which, according to Shainhouse, can make your skin appear fresher and dewier. It also has the ability to temporarily minimize the appearance of fine lines.
Hydrating serums often contain vitamin B5, which helps to hydrate skin, making it appear smoother and more hydrated.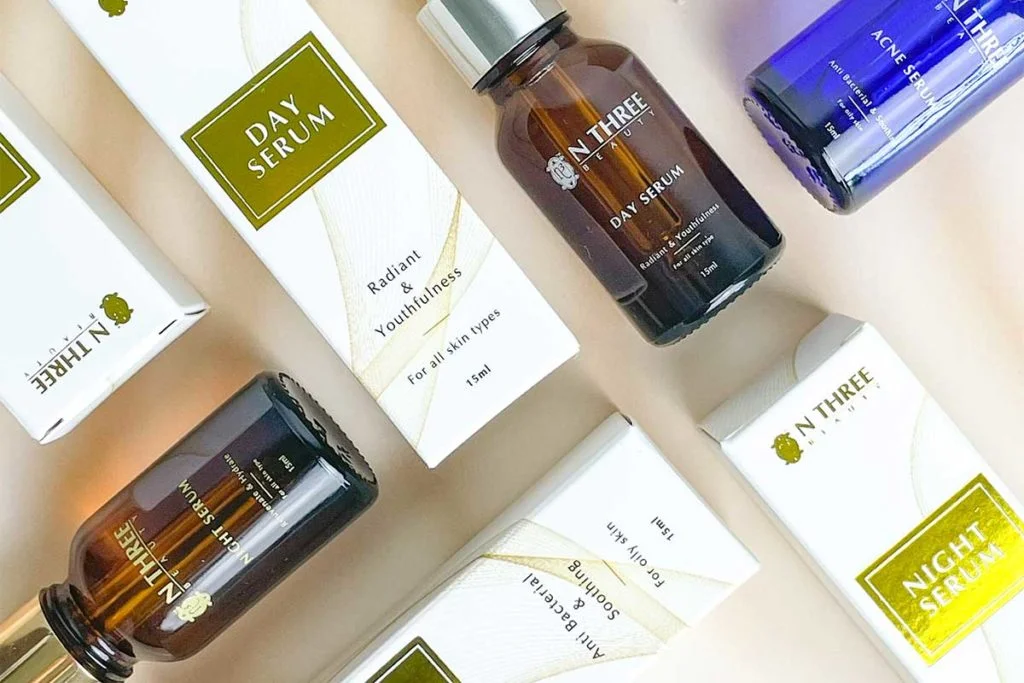 Free-radical fighting serums
Antioxidants fight free radicals that can damage healthy skin.
To help prevent skin damage from free radicals, choose a serum that contains ingredients like vitamins C, A, and E, and resveratrol.
Acne and sensitive skin serums
Anti-acne serums often contain salicylic acid or similar plant-based derivatives. Also, look for niacinamide (a form of vitamin B3), which, according to Shainhouse, is a soothing, hydrating, and anti-inflammatory ingredient that's combined with other active ingredients to minimize irritation and soothe sensitive skin. Recommended skin-brightening serums include:
Skin texture serums
To help boost your skin's texture and the overall appearance of your skin, Shainhouse recommends using a serum with glycolic acid serum.
"This sugarcane-derived alpha hydroxy acid can penetrate the top layers of the epidermis to disrupt the intercellular bonds. It can also help shed the dulling, discolored, dead cells to reveal smoother, glowing skin with more uniform texture, tone, and color," she explained.
How to use a serum
The best way to use a face serum is as a base layer under your heavier products like moisturizer, sunscreen, and makeup.
"While younger skin generally doesn't need much more than a gentle cleanser and daily broad-spectrum sunscreen, it's helpful to get into a healthy, preventative skin care regimen."
"Doing so may help prevent discoloration, oxidative damage, dehydration, and premature skin aging and wrinkles," she added.
You can use a face serum once or twice a day after cleansing and toning your skin. Think of it as the step after you clean.
The bottom line
Face serums are lightweight products that contain a high concentration of active ingredients. They absorb quickly into your skin, making them an excellent next step after cleansing.
There are many different types of serums, each with a unique purpose and ingredients. Some serums help to brighten your skin or reduce blemishes, while others focus on boosting hydration or fighting the signs of aging.
Some serums work better in the morning, while others work best when applied in the evening. If you're not sure if a face serum is right for you, or which type to use for your skin, talk to us.